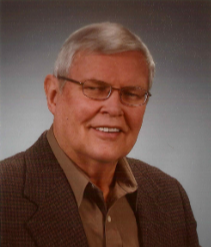 Jerry Johnson lives and works in Wahoo where he managed Farmer Cooperatives for 42 years. Jerry became involved in politics and is currently the Mayor of Wahoo. He has served on the Saline County, Dorchester, McCook and Wahoo Planning and Zoning Boards, Wahoo City Council, the Lower Platte North NRD, and represented District 23 in the Nebraska State Legislature.   While in the legislature Jerry served on the Ag, General Affairs, Business and Labor and Natural Resource Committees.
When not serving the public in politics, Jerry has been involved in various organizational leadership roles in his community. He has served as a former member of the Chamber of Commerce Board, the Economic Development Foundation, Wahoo Area Foundation and the Wahoo Area Kiwanis Club, and is involved in the Bethlehem Lutheran Church.
Jerry has been involved in many statewide organizations, participating in the Nebraska Cooperative Hall of Fame, a 4-H Club leader, County Extension Boarders and is a 39 year member for the Barbershop Harmony Society.  Jerry has extended his involvement to serve as the president of the Nebraska Main Street Network.