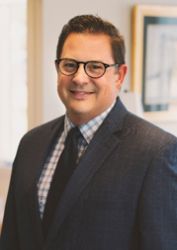 Jeffrey B. Ray, AICP, currently serves as the Planning Department Manager for JEO Consulting Group, Inc. based in the company's Omaha office. His role within the planning department concentrates on continued development of services to municipal, county and regional entities for comprehensive plans, zoning and subdivision regulations, downtown revitalization plans, master planning, redevelopment plans and quality control.
Prior to joining JEO, he served as the Community Development Director for the City of Fremont, Nebraska where he developed and monitored the department budget, administered the Planning Commission and Board of Adjustments, and assisted with downtown improvements and economic development projects. Jeff was also involved in facilitating updates to the City's Comprehensive Plan and Community Branding projects.
He has more than 25 years of management and planning experience developing solutions on a wide range of projects throughout the Midwest and California. His previous professional experience includes planning manager for the 415-acre Universal Studios site located in Los Angeles, the LAX Master Plan, and Sacramento's Delta Shores mixed use project, just to name a few.
Jeff points to June 3, 1980, the day seven tornadoes destroyed much of Grand Island including his home and school as the inspiration to his career.  He received his Master of Community and Regional Planning and Bachelor of Architectural Science from the University of Nebraska. He is certified with the American Institute of Certified Planners, is the Past President of the Metro Chapter of the Nebraska Planning and Zoning Association and serves on the Sarpy County Economic Development Council.