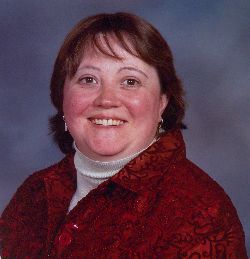 A native of Lincoln, Nebraska Elizabeth Chase has been with the Nebraska Main Street Program since 1997. She holds an undergraduate degree in Art History and a Master of Community and Regional Planning degree from the University of Nebraska-Lincoln with extensive focus on historic preservation and downtown revitalization.  As an undergraduate, she spent part of her senior year as an intern with the Main Street Program in Oskaloosa, Iowa. She also served on the board of directors of the Preservation Association of Lincoln while in college.
As executive director of the Nebraska Main Street Network, she is responsible for administration and coordinating the delivery of community specific technical assistance and training in the areas of economic vitality, design and historic preservation, promotion, and organization to communities statewide.  Elizabeth has written several National Register Nominations and has provided assistance on other preservation projects throughout Nebraska. Connected to the National Main Street Network for many years, Elizabeth works regularly with the Main Street communities in Oakland County, Michigan and served two terms on the National Main Street Coordinator Leadership Council.  She was a guest lecturer in the Robert R. Taylor School of Architecture and Construction Science at Tuskegee University in Alabama in the fall of 2015. 
In addition to her work in preservation and Main Street, Elizabeth serves as the executive secretary for the Mari Sandoz Heritage Society and is an officer on the executive board for the University of Nebraska Band Alumni Association. In her free time she plays golf, enjoys travel and spending time with family and friends.