Upstairs Downtown Workshop
May 10-11, 2021 in North Platte, Nebraska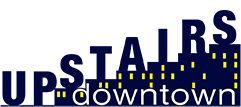 * BEFORE YOU REGISTER, PLEASE NOTE THE Nebraska Main Street Network Pandemic Training/Workshop Event Policy AT THE BOTTOM OF THE PAGE
There are thousands of buildings in America's older downtowns with vacant upper floors. These spaces boast a central location, high visibility, complete community infrastructure, and are prime candidates for redevelopment. UPSTAIRS DOWNTOWN is an award-winning initiative created to help owners reclaim and reuse these vacant upper floors, and turn them into income-producing properties.
This workshop was designed to demystify the process of reusing the upper-floor spaces of typical Main Street buildings. Mike and Dan will share their knowledge and experience in the design changes needed to accommodate various uses, the building codes that need to be applied, the financial means necessary to make a profit, and what communities can do to make it easier to do these types of projects. The workshop will also explore the key factors that can make or break projects, with a special emphasis on residential use and small-scale buildings. The purpose of this workshop is to build community capacity, enabling attendees to comprehend the complexity or real estate development as it applies to the small-scale properties in Nebraska's smaller communities. This workshop is not aimed at "professional" developers but rather small building owners and local community leaders looking to improve their downtown commercial business districts.
The community of Rock Island, IL, was the starting point for Upstairs Downtown. This community, with inspired leadership from the non-profit, city, and business sector, has developed more than a dozen different major mixed-use projects since 2000 that has added nearly 250 housing units and nearly 100,000 square feet of commercial space in their downtown, in a city of under 40,000. In addition, Rock Island assisted smaller property owners by providing forgivable loans funded by their Tax Increment Finance District (TIF) which helped create another 30 units in increments of five or fewer.
The Upstairs Downtown program has been showcased at three Town Meetings of the National Main Street Center. This training program has been hosted by state-wide and local Main Street organizations in Arkansas, Connecticut, Iowa, Illinois, Kansas, Kentucky, Michigan, Texas, Oregon, Massachusetts, and Wisconsin.
About the Workshop Presenters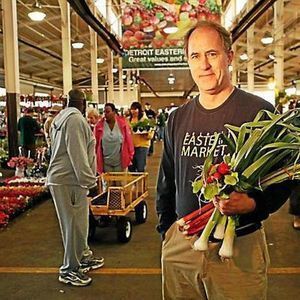 Dan Carmody, Principal, Carmody Consulting
With more than 40 years of fresh ideas in cities of all sizes, Dan was schooled as a city planner in the Midwest and the North of England, He is a devoted urbanist with special interest in regenerating depressed local economies. Educated as a tavern keeper, he understands the needs of independent business owners and the importance of conviviality in successful place making.
Dan has been a downtown and community development practitioner for more than thirty years. Serving as a city planner, succeeding as a tavern keeper, and developing two different community development organizations into national models.
Between 1988 and 2005 he led Renaissance Rock Island, a consortium of non-profit community and economic development groups that helped revive an Illinois community devastated by the mid-1980's Rust Belt meltdown. Since 2007, Dan has led the Eastern Market Corporation a non-profit that is re-defining the role of public markets/food hubs in the development of regional food systems. 
Since the mid-1990's he has also served as a consultant to more than forty community development programs throughout North America, served on the board of directors of the International Downtown Association, and frequently presents at food, economic development, and place-making conferences.
Dan is a visionary with street cred. Having witnessed the process of revitalization from many perspectives, he provides the kind of insight needed to recalibrate strategies to improve organizational effectiveness.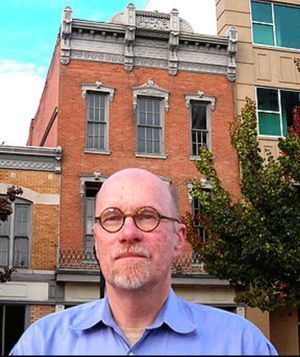 Mike Jackson, FAIA, Former Deputy SHPO, IHPA  
Mike recently retired as the Manager of the Preservation Services Division of the Illinois Historic Preservation Agency (IHPA).  He continues to serve as a visiting professor of architecture at the University of Illinois at Urbana-Champaign and is a deep-thinker about Main Streets and their connection to long term sustainability in a future constrained by resource availability. 
Mike holds degrees from the University of Illinois at Urbana-Champaign and Columbia University in New York. He is a founding member of the Association for Preservation Technology Committee on Sustainable Heritage and active in the development of green building standards and preservation policies. He has been active in the field of historic preservation throughout his career and has been a leader in the areas of Roadside Architecture, Main Street, the Recent Past and Sustainability.
Workshop Schedule, Registration & Lodging Information
Registration Information
$50 Discounted registration for Main Street and CLG affiliates 
Includes individuals from Nebraska Main Street Network Member communities and partner members, staff and board members from Nebraska CLG programs, coordinating program staff and communities from Colorado, Kansas and Wyoming Main Street programs
$75 General registration
Not affiliated with Main Street or CLG
Training Location
The workshop will be held at the Prairie Arts Center in downtown North Platte, Nebraska at 416 N. Jeffers Street
Workshop Schedule
DAY 1: Monday, May 10, 2021
10:00 am Registration + Meet & Greet
10:30 am Welcome and Introductions
10:45 am -12:15 pm Upstairs Downtown Workshop Part 1
12:15 -1:30 pm Lunch Break (we will have restaurant info on site)
1:30 - 5:00 pm Upstairs Downtown Workshop Part 2
5:15 - 6:00 pm Downtown Walking Tour
6:00 - 8:30 pm Networking Dine Around (we will have restaurant info on site)
DAY 2: Tuesday, May 11, 2021
8:30 am - NOON Upstairs Downtown Workshop Part 3
This workshop is supported by the State Historic Preservation Office of History Nebraska, funded in part with the assistance of a federal historic preservation fund grant from the National Park Service, a division of the United States Department of the Interior and with a grant from the City of North Platte's Quality Growth Fund.
Lodging Information
There are a wide variety of lodging options in North Platte.  Due to Covid-19, we are recommending that registered attendees select lodging according to personal preference and comfort. You can find a list of lodging options on the North Platte CVB website: https://visitnorthplatte.com/directory_cats/lodging/?type=lodging
About Downtown North Platte
The North Platte Downtown Association continually strives to be a prestigious and influential force for the improvement of the business operations in the downtown area, and works to promote the general welfare of the membership of the Association and of the Downtown North Platte district. 
Beginning in 2018, businesses in downtown North Platte worked to renovate and update their façades, including new awnings for many buildings. This was step one in a larger revitalization effort for downtown. 2020 brought another piece of the revitalization which was the repair of the infrastructure. 2021 will bring new lighting, trees, flowers, archways and many additional improvements to make the Canteen District a vibrant destination!
Learn more about downtown North Platte and the Canteen District here: https://www.downtownnp.com/
For information on parking and a parking map, you can find that here: https://www.downtownnp.com/revitalization
---
Nebraska Main Street Network Pandemic Training/Workshop Event Policy
This is the first in-person training/workshop that the Nebraska Main Street Network has held since the beginning of the pandemic. The following policy outlines our expectations of all participants of the Upstairs Downtown Workshop in North Platte, Nebraska. We encourage all participants comply with the following:
General Guidelines
All participants will self-screen before being allowed to participate in the workshop both days. This screening shall include experiencing any symptoms of COVID-19 (fever, cough, shortness of breath, etc.).
The Nebraska Main Street Network shall be notified immediately if anyone is experiencing these symptoms, and that person shall refrain from attending the workshop.
Any individual with direct contact with a person that has tested positive in the previous 10 days shall also refrain from the participation in the workshop.
Participants must remain at least 6 feet apart. Wearing masks is mandatory while attending the workshop and during any group activities associated with the workshop when people will be in close proximity. Physical contact with others is prohibited. The workshop location will be set up to accommodate these requirements. The workshop facility is the only location in North Platte where masks will be required. You are responsible for following individual mask and social distancing policies in businesses, hotels, and restaurants downtown and within the greater community. Please follow appropriate respiratory etiquette, which includes covering for coughs and sneezes.
The Nebraska Main Street Network will provide alcohol-based hand sanitizers and/or wipes and will have disposable masks available for those who need one.
If  a workshop  participant becomes ill prior to or is uncomfortable attending, the Nebraska Main Street Network will refund 100% of the registration fee, with notification prior to the start of the workshop.
Participant Responsibility
In the event any participant attending this workshop tests positive for COVID-19 within the 14-day window following the workshop, participant must immediately notify the Nebraska Main Street Network so the necessary precautions can be taken by others in attendance at the workshop (i.e. self-quarantine and monitor symptoms like fever, cough, and shortness of breath). Identity of the COVID-19 positive participant will be kept confidential when notifying the body of participants in the workshop.
This policy is subject to change based upon guidance from the Nebraska Health and Human Services and/or West Central District Health Department.