Main Street Retail: Marketing Strategies That Grab Customers and Keep Them Coming Back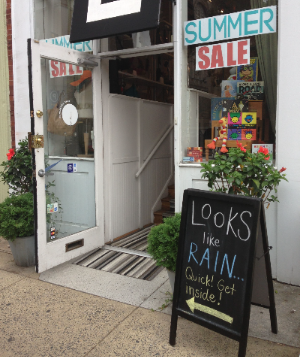 The challenges facing today's Main Street retail businesses are much different than they were just 5 years ago when it was all about surviving in the era of the big-box store.  From battling the online retail giants, to quickly changing consumer trends, technology, and behavior, retailers need to be smart in their efforts to market to their customers and do things to keep them coming back.  Bricks and mortar retail is still important to people, but they want and need you to give them an experience they will remember and come back for.  Learn ways to attract customers and employ clever marketing strategies to get them in the door.
What small things can you do every day to bring people into your store? What can you do to generate excitement? What can you do to maintain your independence, establish your identity, and increase your customer base? Jerry Dirr began his career in corporate retail and is recently retired from his second retail career as a consultant for G.A. Wright. Jerry will help you rethink your marketing approach to enhance your customer base and build your business. Do you know the three surefire things to bring people into your store? Attend the marketing training to hear Jerry's ideas and apply them to your own business. This casual training is meant to answer questions and provide guidance for you and your business. 

Date:
Monday, May 20, 2019
Time:
5:30pm
Location:
Meeting Room at Dickey's BBQ Pit, 117 W 17th St, Falls City, NE 68355 (on the square downtown)
Dinner is on your own.  For those of you who would like dinner, please arrive early to order off Dickey's menu.  We will start the training promptly at 5:30pm.
Cost:
$5.00 for businesses and organizations from Nebraska Main Street Network Communities
$10.00 for businesses and organizations that are Non-Members
Questions?
If you have questions, please contact the Nebraska Main Street Network at echase@windstream.net
This training brought to you by Falls City Chamber & Main Street and the Nebraska Main Street Network