Main Street Webinar: Navigating a New Reality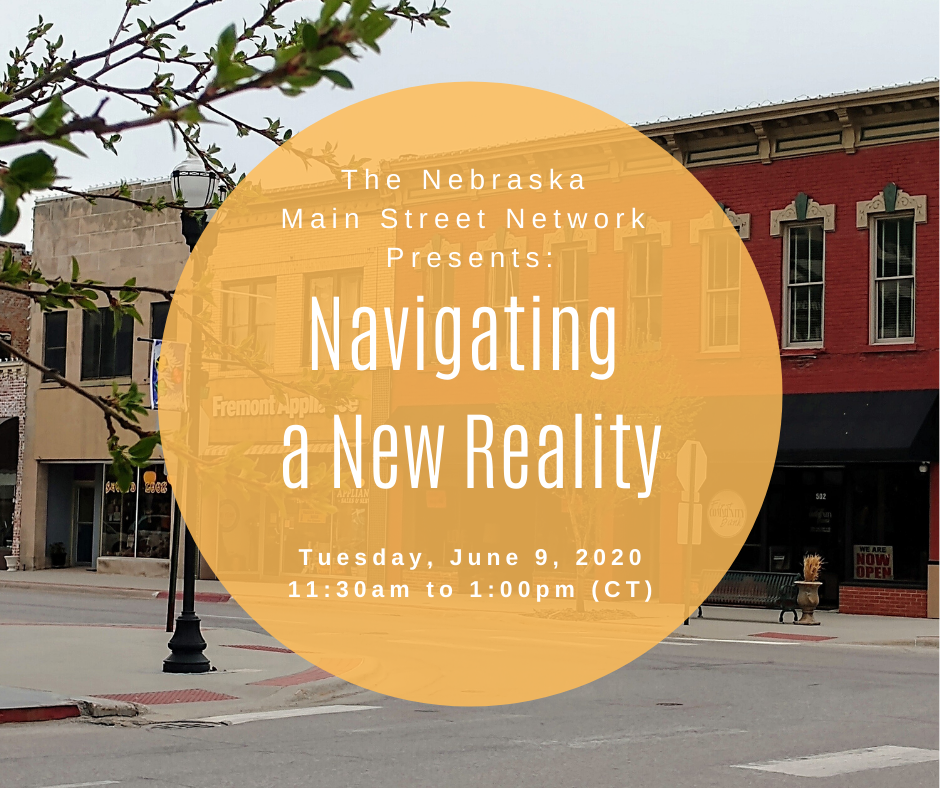 Randy Wilson from Community Design Solutions and Jay Schlinsog from Downtown Professionals Network will provide a timely inside perspective on possible strategies and practical ideas to help small businesses, community leaders and organizations advance COVID-19 recovery efforts and navigate a New Reality. Be sure to check out the Reopen Main Street website in advance (reopenmainstreet.com) and come prepared to join in the discussion as Jay and Randy share examples and ideas that could help fuel your district's path to recovery.
About Jay Schlinsog, Downtown Professionals Network  (https://www.downtownpros.com)
Jay Schlinsog, principal of Downtown Professionals Network and creator of Reopen Main Street, has thirty years of community and economic development experience working at both the local level and with more than 200 communities and organizations across the United States. In 2000, Jay founded Downtown Professionals Network (DPN) as a collaborative for industry-leading advocates and practitioners who specialize in downtown and business district revitalization solutions. Prior to launching DPN, Jay served as executive director with Main Street and Chamber of Commerce organizations in Idaho, Illinois, Washington and Wisconsin.
About Randy Wilson, Community Design Solutions (http://www.communitydesignsolutions.com)
Randy Wilson established Community Design Solutions in 2005 as a community-based planning firm devoted to delivering creative, asset-based design services for community building. Mr. Wilson serves as the consulting architect to Main Street South Carolina and is also the Project Architect for Lake City, SC where he has facilitated the renovation of more than 40 facades, two parks, and a streetscape design. In 2019, Lake City was named America's "#1 Small Town Cultural Scene" by USA Today. Prior to his role in Lake City, he was the consulting architect to Mississippi Main Street Association. To date he has participated in over 400 resource teams and design and planning charrettes nationwide.
Date:
Tuesday, June 9, 2020
Time:
11:30am to 1:00pm (Central Time)
Webinar Link will be provided to registrants before the event
Cost:
$10.00 for individuals from Nebraska Main Street Network Communities or who are individual/business members of the Network
$20.00 for individuals from communities or businesses that are not Nebraska Main Street Network Members
Questions?
If you have questions, please contact the Nebraska Main Street Network at echase@windstream.net
This exclusive LIVE webcast is brought to you by the Nebraska Main Street Network