Combating Apathy by Fostering Pride Webcast
With Jeff Siegler, Founder of Revitalize or Die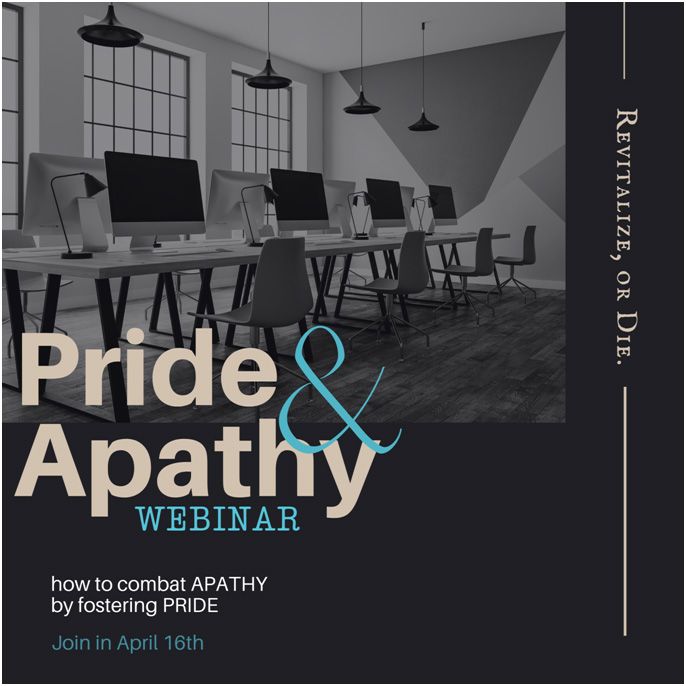 Apathy has taken hold in thousands of towns and is destroying a way of life for millions, but it doesn't have to go unchecked. In fostering pride, we can counteract the effects of apathy. In tackling these issues head on and empowering residents, we can turn the tide and restore a sense of community and civic pride.
About Jeff Siegler, Founder of Revitalize or Die
Jeff has assisted hundreds of communities with their revitalization, economic sustainability, and community development over the course of his career. Utilizing a background in urban planning, downtown district management, revitalization, real estate, economics and organizational development, his diverse background and expertise lends a unique vantage point for addressing community concerns. What Jeff lacks in patience and eloquence, he makes up for in passion and honesty. He believes revitalizing communities is the most important work we can do. Revitalization has the power to transform people's lives by fostering a stronger sense of community. Revitalization enhances quality of life, it provides people with more enriching experiences, and Jeff has dedicated himself to killing apathy- one town at a time. When Jeff is not agitating benevolent community volunteers, he dedicates his agitation efforts at his lovely wife Amber and their four occasionally obedient children. Like the story of so many downtowns, his life is a progress in work and a work in progress. Jeff enjoys books, bourbon and bikes, and none in moderation.

Date:
Thursday, April 16, 2020
Time:
5:30pm (Central Time)
Webcast Link will be provided to registrants before the event
Cost:
$10.00 for individuals from Nebraska Main Street Network Communities or who are individual/business members of the Network
$20.00 for individuals from communities or businesses that are not Nebraska Main Street Network Members
Questions?
If you have questions, please contact the Nebraska Main Street Network at echase@windstream.net

This exclusive LIVE webcast is brought to you by the Nebraska Main Street Network, Student Planning Association of Nebraska (SPAN) and University of Nebraska Lincoln College of Architecture